Health
Green infrastructure can limit but not solve air pollution injustice – Nature Communications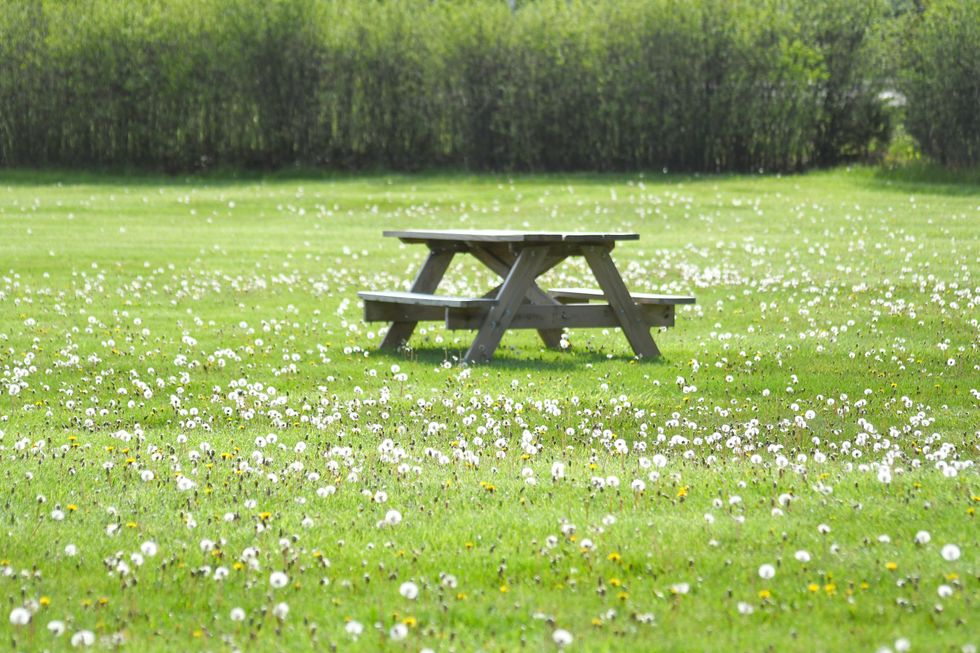 1.
Cohen, A. J. et al. Estimates and 25-year trends of the global burden of disease attributable to ambient air pollution: an analysis of data from the Global Burden of Diseases Study 2015. Lancet 389, 1907–1918 (2017).
2.
WHO. Global Ambient Air Quality Database, https://www.who.int/airpollution/data/cities/en/ (2018).
3.
Butt, E. et al. Global and regional trends in particulate air pollution and attributable health burden over the past 50 years. Environ. Res. Lett. 12, 104017 (2017).
4.
Rajagopalan, S., Al-Kindi, S. G. & Brook, R. D. Air pollution and cardiovascular disease: JACC state-of-the-art review. J. Am. Coll. Cardiol. 72, 2054–2070 (2018).
5.
Guan, W.-J. et al. Comorbidity and its impact on 1590 patients with Covid-19 in China: a nationwide analysis. Eur. Respir. J. 55, 200547 (2020).
6.
Zhu, Y., Xie, J., Huang, F. & Cao, L. Association between short-term exposure to air pollution and COVID-19 infection: evidence from China. Sci. Total Environ. 727, 138704 (2020).
7.
Clark, L. P., Millet, D. B. & Marshall, J. D. National patterns in environmental injustice and inequality: outdoor NO 2 air pollution in the United States. PloS one 9, e94431 (2014).
8.
Fairburn, J., Schüle, S. A., Dreger, S., Karla Hilz, L. & Bolte, G. Social inequalities in exposure to ambient air pollution: a systematic review in the WHO European Region. Int. J. Env. Res. Public Health 16, 3127 (2019).
9.
Hajat, A., Hsia, C. & O'Neill, M. S. Socioeconomic disparities and air pollution exposure: a global review. Curr. Environ. Health Rep. 2, 440–450 (2015).
10.
Dionisio, K. L. et al. Within-neighborhood patterns and sources of particle pollution: mobile monitoring and geographic information system analysis in four communities in Accra, Ghana. Environ. Health Perspect. 118, 607–613 (2010).
11.
Corburn, J. Concepts for studying urban environmental justice. Curr. Environ. health Rep. 4, 61–67 (2017).
12.
Nowak, D. J., Crane, D. E. & Stevens, J. C. Air pollution removal by urban trees and shrubs in the United States. Urban Urban Gree 4, 115–123 (2006).
13.
Baldauf, R. Recommendations for Constructing Roadside Vegetation Barriers to Improve Near Road Air Quality (Washington D.C., 2016).
14.
Kumar, P. et al. The nexus between air pollution, green infrastructure and human health. Environ. Int. 133, 105181 (2019).
15.
Abhijith, K. et al. Air pollution abatement performances of green infrastructure in open road and built-up street canyon environments–A review. Atmos. Environ. 162, 71–86 (2017).
16.
Jennings, V. et al. Structural characteristics of tree cover and the association with cardiovascular and respiratory health in Tampa, FL. J. Urban Health 96, 669–681 (2019).
17.
Lovasi, G. S. et al. Urban tree canopy and asthma, wheeze, rhinitis, and allergic sensitization to tree pollen in a New York City birth cohort. Environ. Health Perspect. 121, 494–500 (2013).
18.
Vos, P. E., Maiheu, B., Vankerkom, J. & Janssen, S. Improving local air quality in cities: to tree or not to tree? Environ. Pollut. 183, 113–122 (2013).
19.
Frumkin, H. et al. Nature contact and human health: a research agenda. Environ. Health Perspect. 75001, 1 (2017).
20.
Shanahan, D. et al. Toward improved public health outcomes from urban nature. Am. J. Public Health 105, 470–477 (2015).
21.
Reid, C. E., Clougherty, J. E., Shmool, J. L. & Kubzansky, L. D. Is all urban green space the same? A comparison of the health benefits of trees and grass in New York City. Int. J. Env. Res. Public Health 14, 1411 (2017).
22.
Wolf, K. L. et al. Urban trees and human health: a scoping review. Int. J. Env. Res. Public Health 17, 4371 (2020).
23.
Jennings, V. & Bamkole, O. The relationship between social cohesion and urban green space: an avenue for health promotion. Int. J. Env. Res. Public Health 16, 452 (2019).
24.
Jennings, V. & Johnson Gaither, C. Approaching environmental health disparities and green spaces: an ecosystem services perspective. Int. J. Env. Res. Public Health 12, 1952–1968 (2015).
25.
Wolch, J., Byrne, J. & Newell, J. Urban green space, public health, and environmental justice: the challenge of making cities 'just green enough'. Landsc. Urban Plann. 125, 234–244 (2014).
26.
Rigolon, A., Browning, M. & Jennings, V. Inequities in the quality of urban park systems: an environmental justice investigation of cities in the United States. Landsc. Urban Plann. 178, 156–169 (2018).
27.
Pham, T.-T.-H., Apparicio, P., Séguin, A.-M., Landry, S. & Gagnon, M. Spatial distribution of vegetation in Montreal: an uneven distribution or environmental inequity? Landsc. Urban Plann. 107, 214–224 (2012).
28.
McConnachie, M., Shackleton, C. M. & McGregor, G. K. The extent of public green space and alien plant species in 10 small towns of the Sub-Tropical Thicket Biome. South Afr. Urban Urban Gree 7, 1–13 (2008).
29.
Venter, Z. S., Shackleton, C. M., Van Staden, F., Selomane, O. & Masterson, V. A. Green Apartheid: urban green infrastructure remains unequally distributed across income and race geographies in South Africa. Landsc. Urban Plann. 203, 103889 (2020).
30.
Ferguson, M., Roberts, H. E., McEachan, R. R. C. & Dallimer, M. Contrasting distributions of urban green infrastructure across social and ethno-racial groups. Landsc. Urban Plann. 175, 136–148 (2018).
31.
Zhu, Z., Ren, J. & Liu, X. Green infrastructure provision for environmental justice: application of the equity index in Guangzhou, China. Urban Urban Gree 46, 126443 (2019).
32.
Escobedo, F. J., Clerici, N., Staudhammer, C. L. & Corzo, G. T. Socio-ecological dynamics and inequality in Bogotá, Colombia's public urban forests and their ecosystem services. Urban Urban Gree 14, 1040–1053 (2015).
33.
Jennings, V., Floyd, M. F., Shanahan, D., Coutts, C. & Sinykin, A. Emerging issues in urban ecology: implications for research, social justice, human health, and well-being. Popul. Environ. 39, 69–86 (2017).
34.
Schell, C. J. et al. The ecological and evolutionary consequences of systemic racism in urban environments. Science 369, eaay4497 (2020).
35.
Gee, G. C. & Payne-Sturges, D. C. Environmental health disparities: a framework integrating psychosocial and environmental concepts. Environ. Health Perspect. 112, 1645 (2004).
36.
Bullard, R. D., Mohai, P., Saha, R. & Wright, B. Toxic wastes and race at twenty: Why race still matters after all of these years. Environ. Law, 38, 371–411 (2008).
37.
Hardin, G. Tragedy of Commons. Science 162, 1243–1248 (1968).
38.
Anguelovski, I., Connolly, J. J., Garcia-Lamarca, M., Cole, H. & Pearsall, H. New scholarly pathways on green gentrification: What does the urban 'green turn'mean and where is it going? Prog. Hum. Geogr. 43, 1064–1086 (2019).
39.
Maantay, J. A. & Maroko, A. R. Brownfields to greenfields: Environmental justice versus environmental gentrification. Int. J. Env. Res. Public Health 15, 2233 (2018).
40.
Cole, H. V. S., Triguero-Mas, M., Connolly, J. J. T. & Anguelovski, I. Determining the health benefits of green space: does gentrification matter? Health Place 57, 1–11 (2019).
41.
Jelks, N. T. O., Jennings, V. & Rigolon, A. Green Gentrification and Health: A Scoping Review. Int. J. Env. Res. Public Health 18, 907 (2021).
42.
Baró, F. et al. Contribution of ecosystem services to air quality and climate change mitigation policies: the case of urban forests in Barcelona, Spain. AMBIO 43, 466–479 (2014).
43.
Stuart, A., Mudhasakul, S. & Sriwatanapongse, W. The social distribution of neighborhood-scale air pollution and monitoring protection. J. Air Waste Manag. Assoc. 59, 591–602 (2009).
44.
Wu, C.-D. et al. Mapping the vertical distribution of population and particulate air pollution in a near-highway urban neighborhood: Implications for exposure assessment. J. exposure Sci. Environ. Epidemiol. 24, 297–304 (2014).
45.
Williams, D. R. & Collins, C. Racial residential segregation: a fundamental cause of racial disparities in health. Public Health Rep. 116, 404 (2001).
46.
Jones, C. P. Levels of racism: a theoretic framework and a gardener's tale. Am. J. Public Health 90, 1212 (2000).
Most Related Links :
todaybiznews Governmental News Finance News