News
8 Great Samsung Tablets for Video Streaming, Doodling, and Checking Emails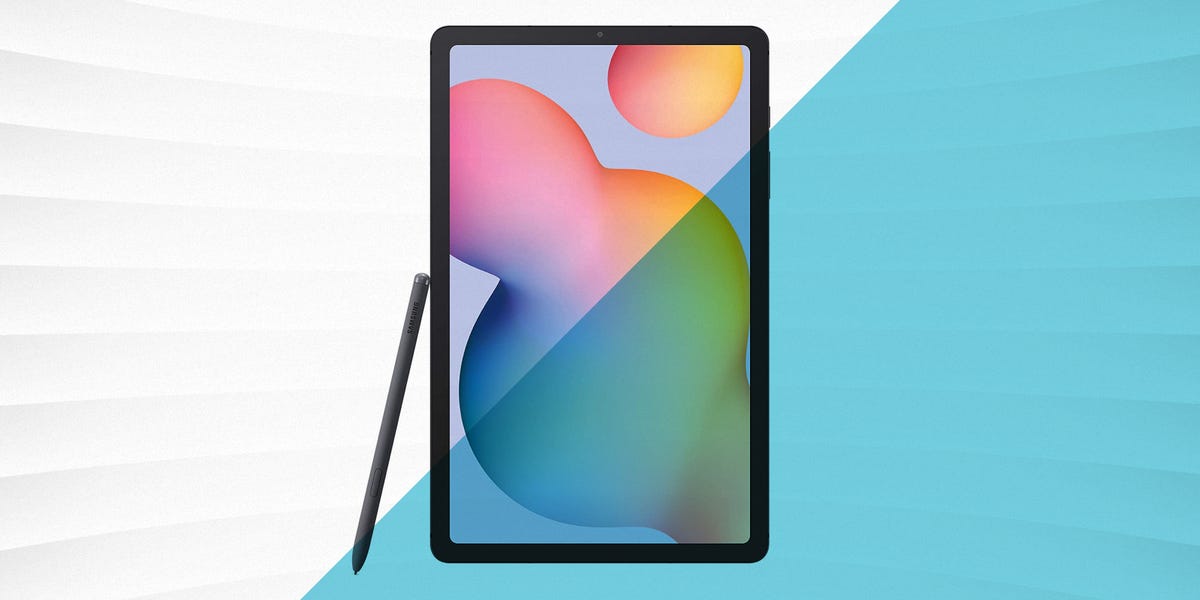 Staff, Courtesy of Samsung
As one of the best-known makers of computer displays, Samsung tablets shine with their excellent screens. They also benefit from the manufacturer's experience in building smartphones, and many include nifty accessories, such as digital pens.
What to Look For
Screen size is key when picking out a tablet. The larger the screen, the easier it will be to view your content, and it's a lot more fun to watch movies on a 12-inch screen than squint at an 8-inch one. That said, smaller tablets have their place as commute- and travel-ready devices. Some people also find it easier to hold a small tablet in one hand.
Consider how you'll use your tablet when deciding how much memory you need. For light web browsing and streaming music and movies, there's not much point in investing money for more built-in memory; 64 gigabytes should be fine. But if you plan to store movies on your tablet—handy for times when you don't have access to an internet connection—then you should have at least 128 GB of memory. Keep in mind that most Samsung tablets have a slot to add more memory in the form of an SD card.
One big decision to make about Samsung tablets is whether you want to use the company's digital pen. The lower-end models don't come with this feature. However, I love the S-Pen and highly recommend it for anyone who might want to take notes on the go.
Tap Away: 6 Tablets that can Replace Your Laptop | The Best Tablets for Drawing | All the Amazon Fire Tablets, Reviewed
For this roundup, I chose models that aren't compatible with wireless carriers, which allow you to get data directly to your device. However, tablets with built-in data capabilities tend to cost more and incur monthly fees from wireless companies. For most people, it makes more sense to use your smartphone as a hotpot or connect via Wi-Fi.
How We Selected
As a technology journalist with more than 20 years experience, I often review tablets, and my work has appeared in The New York Times, The Guardian, The Atlantic, and many other publications. I mostly use an iPad Pro these days, but I've long been an admirer of Samsung's tablets. I used to own an S7 and enjoy the company's digital pen. I scoured the web comparing reviews and visited physical stores to test out features when compiling this list. I evaluated each model's screen size and quality, processor speed, cost, and extras like whether a particular model can be used with the S-Pen.
---
Advertisement – Continue Reading Below
Best Performance
Samsung Galaxy Tab S7 Plus
Samsung
amazon.com
$849.99
$749.00 (12% off)
• Display: 12.4 in.
• Memory: 128 GB
• Compatible with S-Pen: Yes
The Tab S7 Plus is Samsung's flagship model and offers all the bells and whistles you could want in a tablet. The giant, crisp screen is perfect for watching TV shows or doing serious work on things like spreadsheets or word processing documents. It competes with Apple's 11-inch iPad Air but offers a larger screen and includes a digital pen. The fast-charging feature is handy, which allows you to juice up the tablet to 80 percent in less time than it usually takes.
Large screen
Comes with a digital pen
Most Durable
Samsung Galaxy Tab Active Pro
Samsung
amazon.com
$749.99
$599.99 (20% off)
• Display: 10.1 in.
• Memory: 64 GB
• Compatible with S-Pen: Yes
If you work outdoors or are just rough with your devices, you might want to consider the rugged Tab Active Pro. With an IP68 rating, the tablet is water- and dustproof, and its ominous black case certainly looks all business. However, the tradeoff for the ability to withstand poor conditions is a spec list with slightly lower quality than similar options. The 64 GB of memory, for example, is on the lower end. But there aren't many other tablet options if you're planning your next remote expedition.
Less storage than some models
Razor Thin
Samsung Galaxy Tab S5e
Samsung
amazon.com
$479.99
• Display: 10.5 in.
• Memory: 128 GB
• Compatible with S-Pen: No
If slim is what you're looking for, the Tab S5e has you covered. This tablet boasts a 0.22-inch profile and weighs less than a pound. It has fast charging and plenty of memory, making it perfect for those who want to spend hours reading e-books or watching movies on their tablet. However, Samsung's signature digital pen doesn't work with the S5e, so it's more for consumers than creators.
Slim, lightweight profile
Not compatible with S-Pen
Best Value
Samsung Galaxy Tab A7
Samsung
amazon.com
$279.99
$229.00 (18% off)
• Display: 10.4 in.
• Memory: 64 GB
• Compatible with S-Pen: No
The Tab A7 hits a sweet spot between price and decent screen size. For this amount of cash, many competitors offer tablets with a screen of only 7 or 8 inches. But the 10.4-inch display on the A7 is large enough to enjoy watching videos or reading the newspaper online. Add a keyboard cover for about $70 more, and this would make an acceptable machine for cranking through some work.
Large screen for the price
Not compatible with the S-Pen
Compact Design
Samsung Galaxy Tab A 8.0-Inch
Samsung
amazon.com
$199.99
$149.99 (25% off)
• Display: 8 in.
• Memory: 64 GB
• Compatible with S-Pen: No
You're getting a surprisingly solid tablet for the rock bottom price of the Tab A. The bright screen is fine for scrolling through websites and even catching up on your favorite TV show. The 64 GB of memory is plenty for holding a few apps as long as you plan to do most of your media consumption through streaming rather than storage. This model competes with Amazon's 8-inch Fire tablet ($120) and offers the advantage of full access to the Google Play store for a wide range of apps.
Ultralight
Samsung Galaxy Tab A7 Lite
Samsung
amazon.com
$159.99
$129.00 (19% off)
• Display: 8.7 in.
• Memory: 32 GB
• Compatible with S-Pen: No
Light on weight and light on price sums up the A7 Lite. The 8.7-inch screen is just big enough to comfortably watch movies without hogging room in your backpack. This model has very little onboard memory, so plan to invest in an SD card if you want to store your favorite TV series. On the other hand, the A7 Lite is perfect for scrolling through documents that are too big to read on the small screen of your smartphone comfortably.
Lots of Storage
Samsung Galaxy Tab S6 Lite
Samsung
amazon.com
$429.00
• Display: 10.4 in.
• Memory: 128 GB
• Compatible with S-Pen: Yes
The S6 Lite does almost everything you'd want in a tablet while keeping the price reasonable. It's got a decent-sized 10.4-inch screen perfect for watching movies or scrolling through websites. Unusually for this price point, the S6 Lite also comes with a digital pen for note-taking or doodling. The 128 GB of memory is plenty to store apps as well as television shows and other media.
More memory than many tablets
Comes with an S-Pen
Screen quality could be better
Good for Playing Music
Samsung Galaxy Tab S2
Samsung
amazon.com
$672.13
• Display: 9.7 in.
• Memory: 32 GB
• Compatible with S-Pen: No
The Tab S2 offers plenty of great features. At nearly 10 inches, the screen is big enough to enjoy watching videos but not so large that it will weigh you down when you're on the go. Samsung claims you'll get up to 103 hours of music playback if you want to use this model as a giant MP3 player. However, keep in mind that this model doesn't include the digital pen feature that distinguishes other Samsung tablets.
Long battery life for music streaming
This content is created and maintained by a third party, and imported onto this page to help users provide their email addresses. You may be able to find more information about this and similar content at piano.io
Advertisement – Continue Reading Below
Most Related Links :
todaybiznews Governmental News Finance News